Get ready for Wings Over the Rockies 2022
What a week the 25th annual Wings Over the Rockies Nature Festival will be! Wings is Celebrating Nature …Winging it for 25 years from May 9 to 15. The week is packed with more than 100 activities and events focusing on the special wildlife and environment of the Columbia Valley. From paddles in the wetlands to outdoor yoga to lunch and evening presentations, the festival promises to have something for everyone.
All events and presentations are led by very knowledgeable nature enthusiasts who are pleased to share their expertise. The Wings schedule of events and ticket purchase is now available at www.wingsovertherockies.com.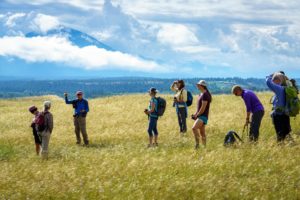 Birding event, Wilmer, BC
Wings is delighted to welcome Dr. Harvey Locke, conservationist, writer and photographer as the guest speaker for the Wings Gala on Saturday, May 14. A former lawyer, Dr. Locke changed his passion into a new career, becoming an authority on national parks, wildlife, large landscape and connectivity conservation and climate change. His work with international organizations to conserve biological diversity and halt biodiversity loss has been recognized with a number of prestigious awards. Purchase your tickets for the Gala to be held at the Columbia Valley Centre at www.wingsovertherockies.com
The Wings Online Auction goes live on Friday, May 6 at noon with a link from the Wings website. This is an opportunity to acquire amazing adventures, extravagant art, learning opportunities and one-of-a-kind items only available at this auction. You may place your bids on unique offerings such as a small ship cruise on the Mighty Saint Lawrence, or Robert Bateman's signed Bird book with an original pen and ink drawing of an osprey, or two nights in a glamping tent. The auction closes Sunday, May 15 at noon.
Local fans are thrilled that The Wardens, a Rocky Mountain-based band, will be returning to Invermere. Their songs and stories rise from the land they protected as Canadian national park wardens. Tickets for the Friday, May 13 concert at the Columbia Valley Centre may be purchased at www.wingsovertherockies.com.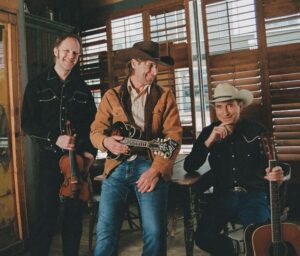 The Wardens: Scott Duncan, Ray Schmidt, Scott Ward
Photographers, young and older, will be interested in the Photo Contest. Photos in four categories for adults and a special category for photo buffs under 16 may be submitted at no cost on-line for prizes in each category. The Grand Prize is a two-day workshop with nature photographer Denise Hoffgaard. Check the contest details at www.wingsovertherockies.com .
Mark your calendars, study the Wings schedule, and go to the website to buy tickets for your chosen events before they sell out. May 9-15 will be a very exciting week!