Wings Accommodations – mention "Wings" and receive your discount.

The Upper Columbia Valley in East Kootenay, British Columbia, Canada, is located between the Rocky Mountains in the east and the Purcells in the west. The headwaters of the Columbia River originate in the Columbia Lake near the village of Canal Flats, and the river continues north for more than 200 km before bending southward reaching the Pacific Ocean at Astoria, Oregon, 2000 km from its point of origin.
Each year, during the first full week of May, valley residents celebrate the return of more than 250 species of birds during the educational and entertaining Wings Over the Rockies Nature Festival. 
Spring has arrived and it's the perfect time to load up your RV and head to the BC Rocky Mountains for outdoor adventure and relaxing soaks in Canada's largest natural mineral hot springs pools.
Stay in any of our RV Sites and pay only $50 per night, per site!
Stay Dates from April 16 – May 18, 2021
Tucked in the heart of Radium Hot Springs, BC is a hidden jewel waiting for you to discover. With its bright splashes of Britannia red, The Piccadilly welcomes you to relax, refresh, and explore the wonders of the beautiful Columbia Valley. We put the British in British Columbia!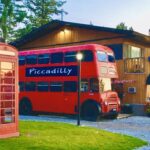 Experience the great outdoors with our all-inclusive Golf Stay & Play Packages or, simply enjoy a getaway in our well-appointed lodge rooms and private cottages.
Our vintage double-decker bus from Liverpool, along with our telephone box, are just waiting for you to strike a pose. The charming settings will transport you to another level.
We cannot wait to see you at The Piccadilly!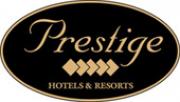 The Radium Resort is situated in a panoramic mountain setting at the edge of the breathtaking Kootenay National Park and world-famous therapeutic Radium Hot Springs Pools.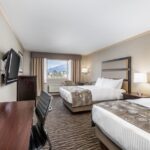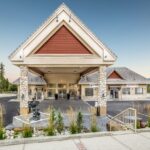 We offer easy access to many of the area's outdoor activities including hiking, golfing, skiing, water rafting, wildlife viewing and cycling, all within minutes of the hotel. We are pleased to be the home of both Elevation Spa and Massage as well as Conrad's and Don Agaves.

The Kanata Inns Invermere. Nestled in the beautiful Columbia Valley, Kanata Invermere offers friendly service, extra amenities and a convenient location.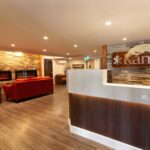 Whether you're staying for a short business trip, or for a leisurely vacation, spend less and see more of what matters with Kanata.