Live Online Presentations – Go to Schedule of Events Thursday and Saturday 7:00 PM MDT
Brian Keating   
Feeling overwhelmed?  Feeling uptight?  Feeling like the world is coming apart?  
Get out.
That's right.  Get out and go for a walk, in nature.   It's time for a good hit of vitamin "N".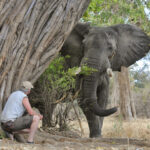 This past year has been difficult for all of us, but one constant that we could all depend on was the restorative powers of nature. Birds continued to migrate, sing and reproduce.  Mammals continued to walk our forests, valleys, and grasslands.
In tonight's presentation, I'll illustrate some of the wild landscapes I have explored & learned from during the past two years, both near & far.
First, will spend some detailed time in our own western Canadian landscapes, taking an intimate look at some of the wildlife in our own backyards before venturing overseas.  Before the pandemic hit, my wife and I explored several national parks in India, successfully searching for wild tigers.  During that month-long trip, we also ventured  into the high Himalaya in the northeast, looking for the elusive red panda. In Botswana, we had a unique opportunity to watch and film elephants at kneecap level from a hidden subterranean blind. And finally, the rare and endangered "painted wolves" of Africa featured prominently with two separate encounters with pack members and puppies. Just when the pandemic was starting to close down our known world, we were in Chile, in the Atacama desert. This is a unique landscape, and is known as "hyper arid", and yet even here, wildlife survives. In my usual tradition, I will conclude with a story from our own Canadian backyard, featuring a Nahanni River raft adventure.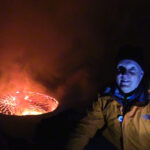 All these stories will be illustrated with professionally edited short video segments that I will live narrate. Once the presentation is over, I will be available for any questions and discussions.
This is a celebration of the wild places that still exist on our beautiful planet, and is designed to inspire and enthuse, offering hope for a better tomorrow.  
KEYNOTE …. Alex Taylor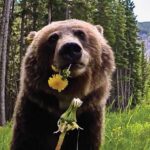 At almost every turn, wildlife has played a major role in Alex Taylor's work and experiences. In an eclectic career spanning the better part of four decades, Alex's work has always been linked to the outdoors, research and conservation.
He has worked over 30 summers with Parks Canada in the Mountain Parks as a wildlife officer, wildland firefighter and trail project manager.
Most of his winters have been spent working in the Antarctic as a polar guide for the British Antarctic Survey, and with Students On Ice in the adventure tourism industry. More recently, parts of his summers have been spent in the Arctic, as well, and included working on the epic Canada 150+ "C3 Expedition" in 2017.
In all his work and travels, Alex's passion for photography and filmmaking have played a key role, capturing the amazing landscapes, wildlife and people encountered along the way. This has led to a new career as a drone pilot and entrepreneur with Raven West Ltd, a drone services company focused on environmental research and monitoring, started in 2018.