Online Auction NOW LIVE …
I – Adventure Canada trip certificate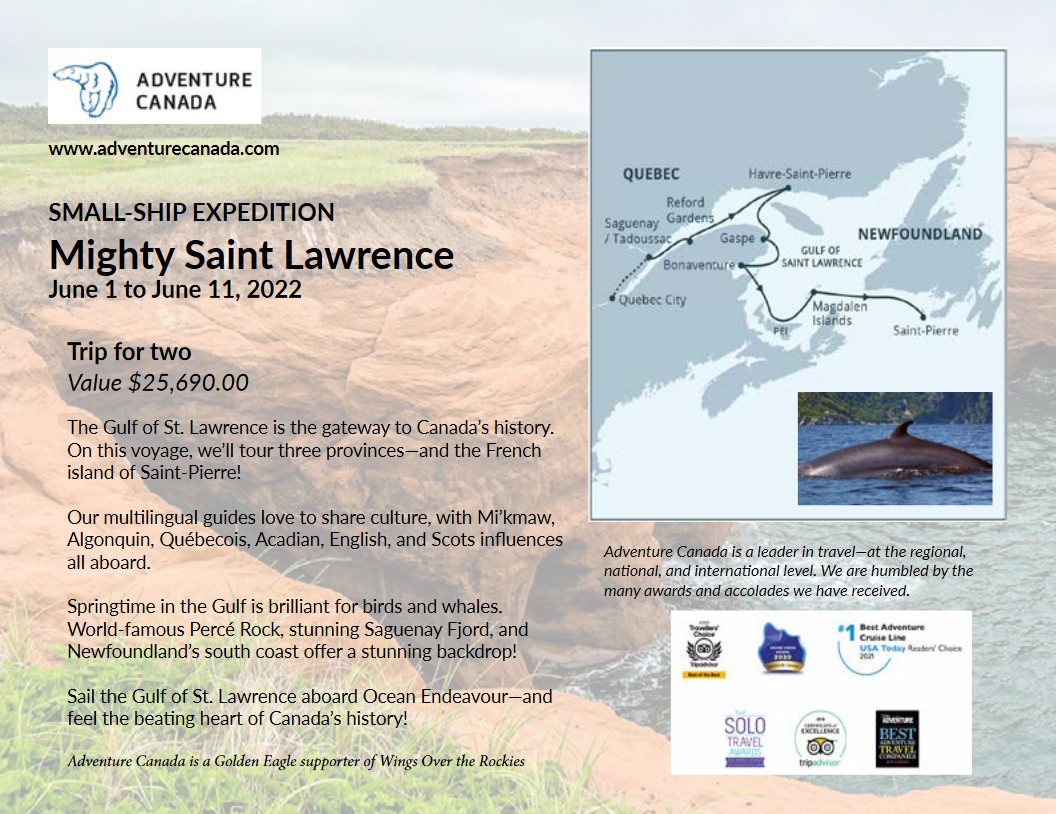 II – Glaciers are so Cool!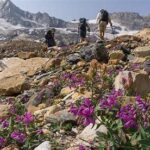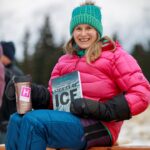 Lace up your hiking boots and join interpretive guide Lynn Martel, author of Stories of Ice: Adventure, Commerce and Creativity on Canada's Glaciers, for an unforgettable glacier viewing hike. This full-day hike in a destination TBD in the Rockies will feature spectacular glacier views. Lynn will share history and stories of people who interacted with the glaciers. She'll send you home with spectacular photos and a copy of Stories of Ice.
Value $400.00
Donated by Lynn Martel and Big Nature guided adventure company.
III – Enjoy nature in your home every day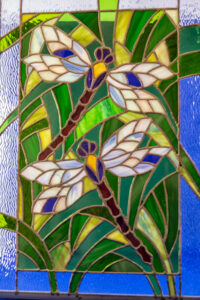 Stunning stained glass Dragon Flies (19 3/4" x 13 1/2 "), created by Stephanie Martin, all ready to hang in a special place.
Value $345.00
Donated by Stephanie Martin
IV – Spirit River Ventures Hike and Jazz with Ron Grams. 
Columbia River Touring
From late May to August, the Columbia River and its Wetlands experience an incredible influx of melt water from the Purcell and Rocky Mountains.  The river rises upwards of 3 meters each season which, in turn, creates access to some gorgeous reaches of the main channels and their tributaries and … of course, some of the most pristine wetland environments on Earth.  You will enjoy an afternoon exploring remote reaches of the Columbia River, warm sediment beaches, superb birding and photography, kayaking, maybe a refreshing plunge followed by lunch at our family's homestead nestled in the wetlands.
Or you can bid on a …
Wetlands Birding Extravaganza … Classic Jazz on Vinyl with a Wine and Cheese Lunch
Come join us at our wetlands homestead paradise.  If you are interested we can discuss the geological origin of the Rocky Mountain Trench and/or the glacial history of North America and its influences on the Columbia River Valley.  Or  … you can simply enjoy the opportunity to explore a really special wetlands property before relaxing to some vintage jazz (very cool vinyl collection) while being served a carefully prepared wine and cheese lunch.  Tailored to our guests preferences. 
Where you will be ….Wetlands Sanctuary and Centre for Earth History
Our wetlands homestead home/cabin was constructed in the mid-1940's and tastefully modernized in 1998.  The 42 acre parcel was part of a larger 340 acre property purchased and settled in 1904 by emigrants of England.  The homesteaders made their livelihood primarily from ranching, hunting and trapping.  Portions of the property were owned by decedents of the original settlers until 2020.  Spirit River Ventures welcomes you to our wetlands paradise.